These concrete filters use layers of sand and gravel to remove harmful microorganisms and pollutants from water gathered in streams, lakes, or ponds. Users take the murky liquid and transform it into clean drinking water.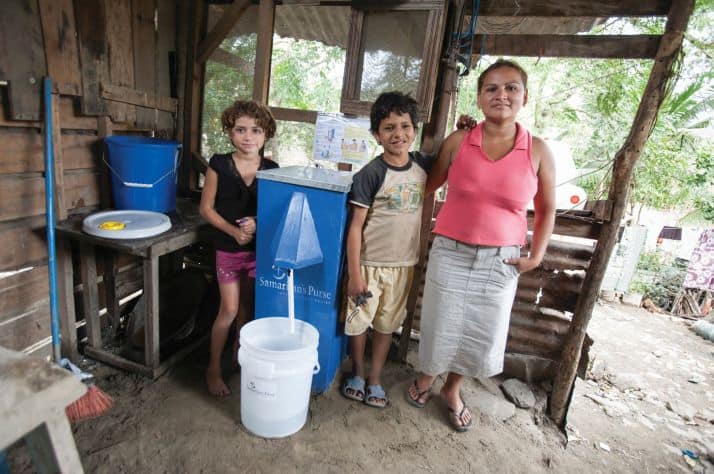 Samaritan's Purse is providing safe water to families around the world amidst a growing body of evidence that BioSand Water Filters save lives, restore health, enable parents to work more and their children to study more productively  and generally improve the quality of life for filter owners.
Today, as an estimated 1.4 million children die every year from diseases caused by drinking polluted water, the evidence in support of BioSand Water Filters from reputable, independent researchers continues to grow.
School and Community Filters
Samaritan's Purse has adapted the household-oriented BioSand Water Filter technology to create significantly larger filters that serve schools (225-300 students and staff) and/or small communities. We are building and installing the filters in southeast Asia and Latin America.
You are welcome to join one of our volunteer Water teams trips to build and install filters at schools.
Researchers from Laval University in Quebec recently partnered with us to study the effectiveness of these larger filters, which we call "Samaritan Filters," and concluded they are very effective. Field tests in Cambodia showed Samaritan Filters removed 97.8 per cent of the potentially deadly E. Coli in communities' unfiltered water. The Samaritan Filters also reduced the turbidity or cloudiness of the unfiltered water by 82 per cent—making it almost twice as clear as the World Health Organization's turbidity guideline.
BioSand Filter Research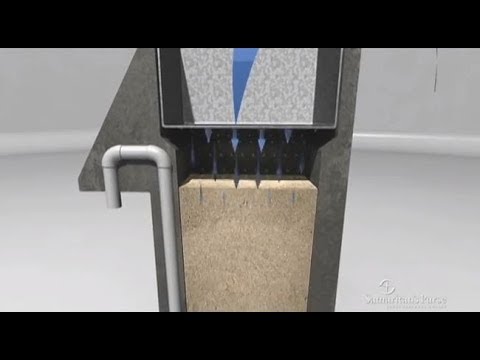 There have been several research studies of BioSand Filters. Among them is research from The Water and Sanitation Program, a partnership administered by the World Bank to help poor people have affordable, safe, and sustainable access to clean water and sanitation.
The World Bank study focuses on households in rural Cambodia, where Samaritan's Purse and its local partners have been building and installing BioSand Filters for decades. Researchers concluded that households using BSFs experience 47 per cent less diarrheal diseases than households without BSFs.
Filters Save Lives
The World Bank study also found that filtering untreated water through BSFs reduces levels of potentially fatal Escherichia (e-coli) bacteria by 95 percent and of turbidity (cloudiness) by 85 percent.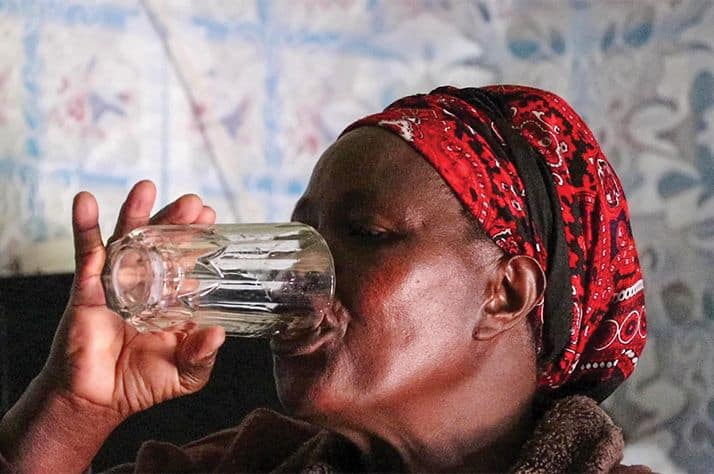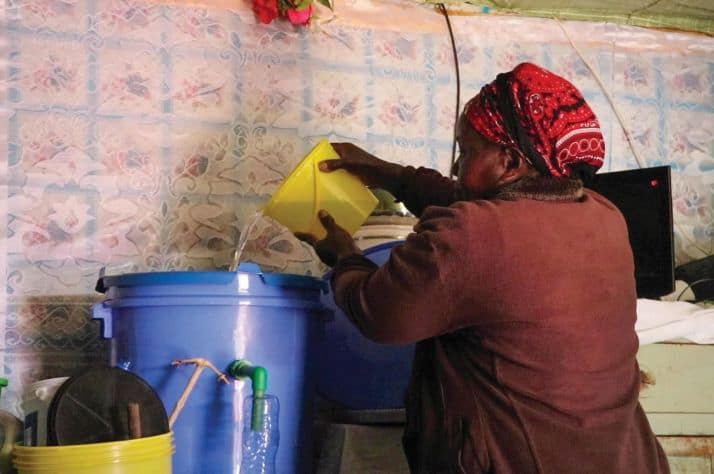 Alice drinks water from her BioSand Filter, free of the fear that she'll get sick. Her filter is a new, plastic version of this lifesaving, Canadian-designed technology, which is more lightweight than the concrete version.
In summary, BioSand Water Filters are saving lives. And your donations are helping us build and install thousands of these filters around the world.
Other findings from the study include:
BSF-equipped households experienced between 4.4 to 6.3 cases of diarrhea per year compared to 8.0 to 9.9 cases per year among households not equipped with a BSFs
The incidence of diarrheal disease among two to four years olds in BSF-equipped households was 44 per cent lower than in non-BSF households
Continued usage rates are higher for BSFs than for some other "point-of-use" water treatment options
BSF performance is comparable to some other recommended treatment options, but BSFs have advantages: they can be built using locally available materials and have no moving parts
Recontamination of stored treated water remains a challenge to maintaining safe drinking water quality for all treatment options
Despite recontamination during storage, concentrations of e-coli and cloudiness were still lower in BSF-treated and stored water than in untreated water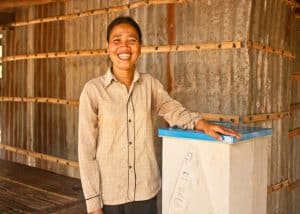 The World Health Organization and UNICEF say the health improvements from a 50-per-cent reduction in the number of people without access to safe water would result in an extra 272 million school attendance days and 320 million productive work days each year in the developing world—resulting in major economic and social benefits.
Through Samaritan's Purse BioSand Water Filter projects, we are providing communities access to safe drinking water through household BioSand Water Filters. Since 1998, our teams and local partners have installed more than 250,000 filters in homes, communities, schools, and clinics, bringing improved water to an estimated 1.5 million individuals worldwide. Recipients of the filters are trained in how to use and maintain the filters, as well as basic health and hygiene practices.
Of households that have BioSand Water Filters in their homes, 85 per cent of surveyed report they would be drinking water from contaminated sources if not for the filter.
What is a BioSand Water Filter?
The BioSand Water Filter is an award-winning Canadian water filtration technology developed by Dr. David Manz, a former University of Calgary professor. BioSand Water Filters are an adaptation of slow-sand filtration, designed for use at the household level. The filter removes water-borne bacteria, viruses, protozoa, and other organisms that cause diseases such as cholera, typhoid fever, and amoebic dysentery. The filter also strains out the particles and organic matter that cause cloudiness, unpleasant taste, colour, and odour.
Filters can be built on location with local materials. The exterior is made of concrete, with gravel and sand layered inside. Rain, surface, or ground water is poured through the top and filtered as it passes through the layers of sand and gravel. The sand filters 1 litre of water per minute, enough to provide an entire family with sufficient water for their daily drinking, cooking, cleaning, and hygiene needs.