What is Operation Christmas Child?
Operation Christmas Child is a hands-on way for Canadians to bless struggling children in the developing world by filling shoeboxes with toys, hygiene items, school supplies, and other items. We collect the boxes and distribute them in the name of Jesus Christ to children living in desperate situations.
Learn More
New in 2020
COVID-19 Updates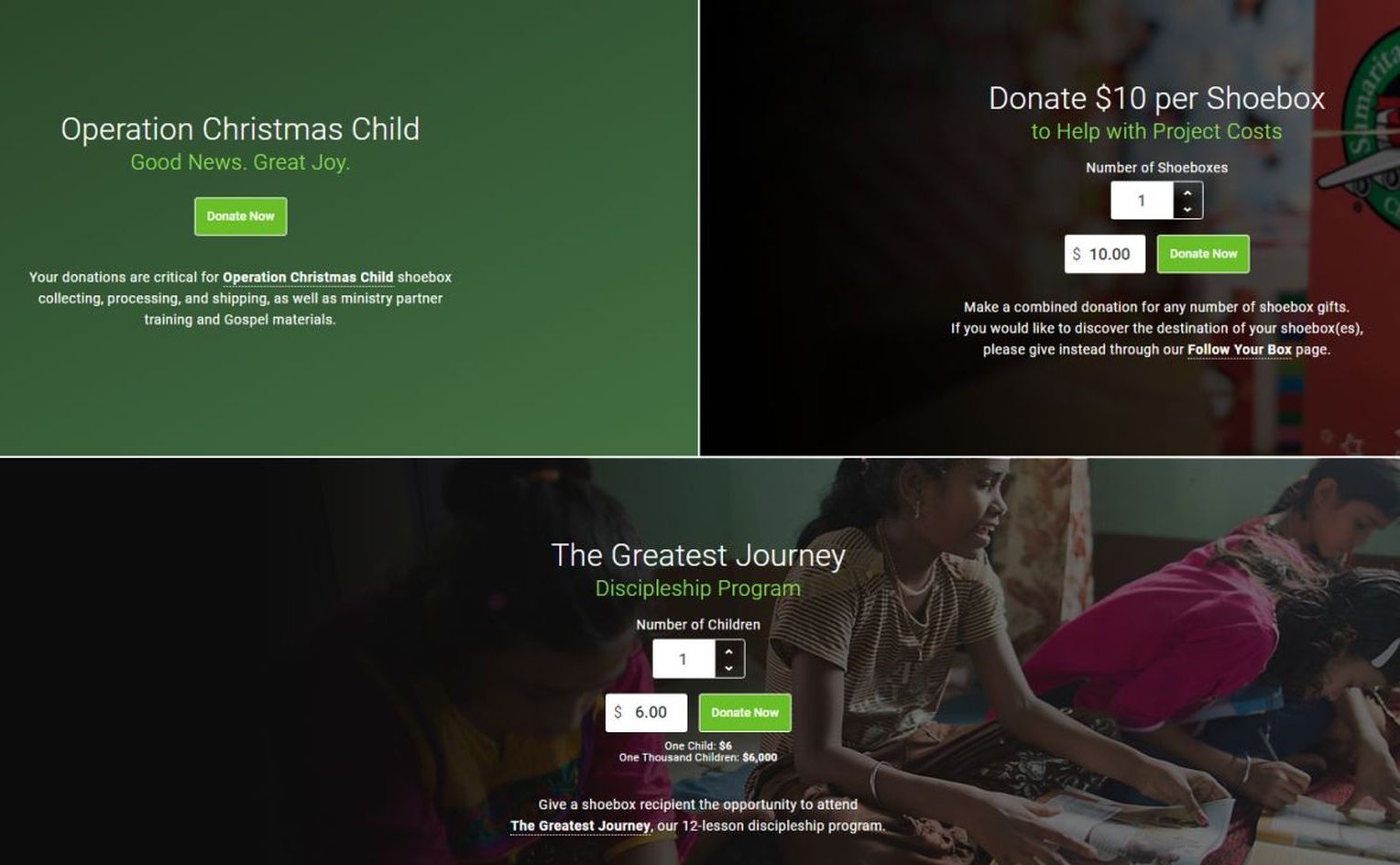 Donation Hub
Visit one central spot
to give to a variety of aspects of Operation Christmas Child—including the $10 donation per shoebox gift. Or, send a check using the postage-paid envelope in our
free brochures
.
Project Leader Workshop
Watch the Project Leader Workshop video
and be equipped with resources and critical updates for this shoebox season. Learn more about how to effectively carry out your role in sending the Gospel to the ends of the earth through gift-filled shoeboxes.
Even amid a global pandemic, we want to collect more shoeboxes than ever before, because now more than ever, children need hope! See creative ways to pack shoeboxes during COVID-19, or visit the Project Leader Facebook Group for tips from those who organize shoebox collection for a church or group.